Synopsis
This book presents the 245 species of birds recorded in Península Valdés (Patagonia Argentina) and its surroundings, including: Golfo Nuevo, Golfo San José, Golfo San Matías and the land region between Puerto Lobos, Puerto Madryn and Punta León.
Illustrated with more than 600 photographs and complete descriptions that allow you to identify the species and learn about their behaviour, abundance, conservation status, whether they nest in the region, etc.
Bilingual Edition – 24×17 cm – 276 pages.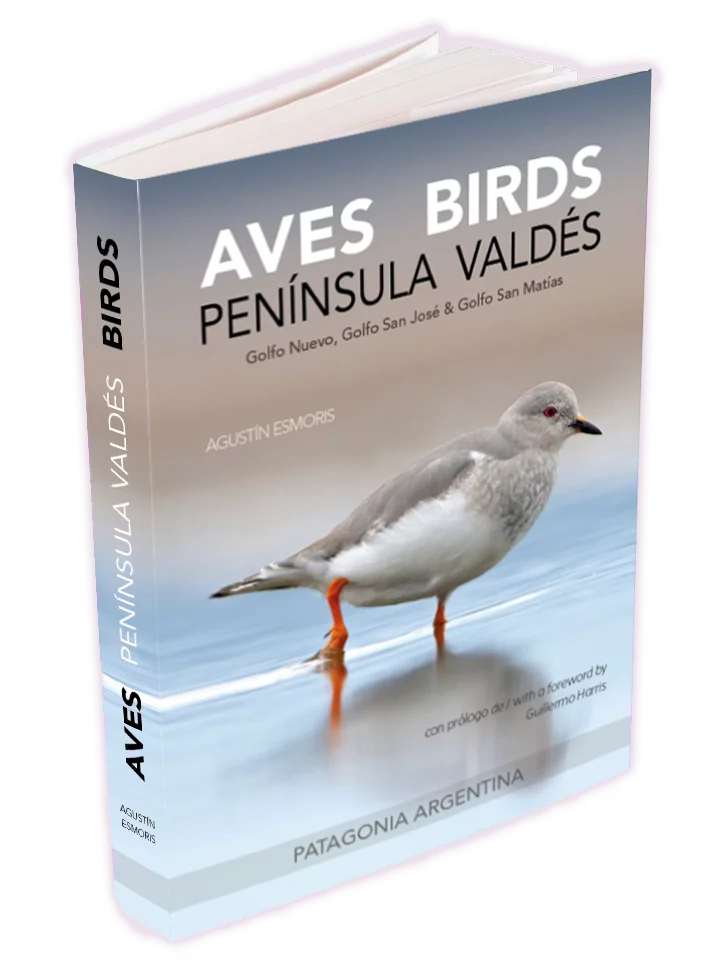 Shipped via DHL Express
US$ 45,00
(plus shipping and handling)
Contact the author:
agustin@birdingpuertomadryn.com
"For visitors to the Peninsula Valdes, site of a famous Magellanic Penguin colony, swirling clouds of Red Knots, and the enigmatic Magellanic ''Plover,'' this book is a long-awaited and stunning photographic introduction to the peninsula and coastal Chubut Province. The gorgeous photos delight the eye for their artistic beauty and composition, offer accuracy for help in identifying species encountered, and capture spectacular behavioral displays. The book's emphasis is on the birds of the area, but the keen naturalist author could not resist tossing in photos of several mammals and herps as well. Painstaking search of the literature and records of museum specimens, published sightings, eBird, and personal correspondence makes this volume a valuable, updated documentation of the Valdes/Chubut avifauna."
DOUGLAS E. GILL
The Wilson Journal of Ornithology, USA 
THE AUTHOR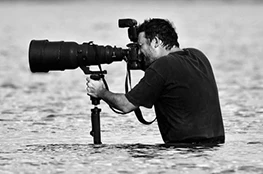 BIRDING GUIDE & PROFESSIONAL WILDLIFE PHOTOGRAPHER
Agustín has led hundreds of professional birding and nature tours throughout Patagonia and Central Argentina.
His photographs have appeared in books and magazines published by the National Geographic, Natural History Magazine, and Lynx Edicions, among others. A field ornithologist. He works as a guide for birdwatchers and nature photographers, along the Patagonian coast, in the Andes, central Argentina and the Falkland Islands. He has published several articles on the birds of northeast Patagonia.